Description
Electric Black Top Sunglasses
Big on first impression, perfect on fit and comfort.
Lens
6 Base Melanin Infused Polycarbonate – Electric exclusively uses Bayer brand Makrolon raw polycarbonate material. All of its melanin infused polycarbonate lenses are infused with health preserving melanin. This premium polycarbonate material is extremely lightweight, has excellent visual clarity and definition, and boasts superior impact resistance.
Frame
6 Base Mold Injected Grilamid® – High tensile strength and heat resistant Grilamid® retains shape for optimal fit. This material is extremely impact resistant while still being flexible, lightweight, and durable.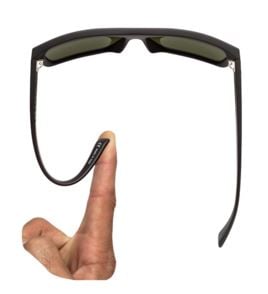 Features
Designed in California. Handcrafted in Italy.
Safety Standards
UV Protection – These sunglasses block 98%+ of the Sun's UV rays.
98% Blue Light Protection
Measurements


52h - 140w - 140l (Large Sized Frame)

Weight: 30 grams