Description
The Riot is tailor-designed for the new generation of young women who want a refined frame design with an oversized cylindrical lens. The lens is made of molded carbonic-x material so it's strong, and still has Fog-X technology and TLT optics for crystal clear vision. The minimal frame is designed with fully integrated strap connection points that deliver the function you need without extra moving parts. From fun-filled park laps to spring slush runs, the Riot is built to keep up with you.
Frame
Responsive Fit™ Frame Design – Allows the frame to adjust and flex to the contours of the face.
Lens
ChromaPop™ Lens Technology – Through Smith's proprietary ChromaPop™ lens technology, we help you see detail and color beyond normal capabilities. ChromaPop filters two specific wavelengths of light that cause color confusion. By doing this the lens delivers greater definition, more natural color, and unmatched clarity to allow you to see more detail.
Fog-X Anti-Fog Inner Lens – A hydrophilic, micro-etched surface that absorbs moisture and disperses it over a wide surface area to prevent fogging. Because it is physically carved into the lens, it can't be wiped away like other anti-fog coatings.
TLT (Tapered Lens Technology) – Visual distortion occurs when light waves hit an aggressively-curved lens causing it to bend or distort an object's true size or position. Tapered Lens Technology corrects the distortion by progressively tapering the lens from the optical center towards the outer edges. Light waves are thereby delivered straight to your eye resulting in zero distortion and true optical clarity. What you see is what you get. Carbonic lenses are engineered to be the most impact resistant lens material in the world. Injection molded with Tapered Lens Technology for optical precision and a high level of protection.
Cylindrical Carbonic-X Lens
Strap
Ultra-Wide Silicone Backed Strap
Dual Slide Strap Adjustment System
Features
Includes Microfiber Goggle Bag with Replacement Lens Sleeve
Helmet Compatible
Lens Guide
Lens Guide
Yellow Bonus Lens - All models come with standard Yellow bonus lens for low light conditions. 
Lower VLT% = Darker lens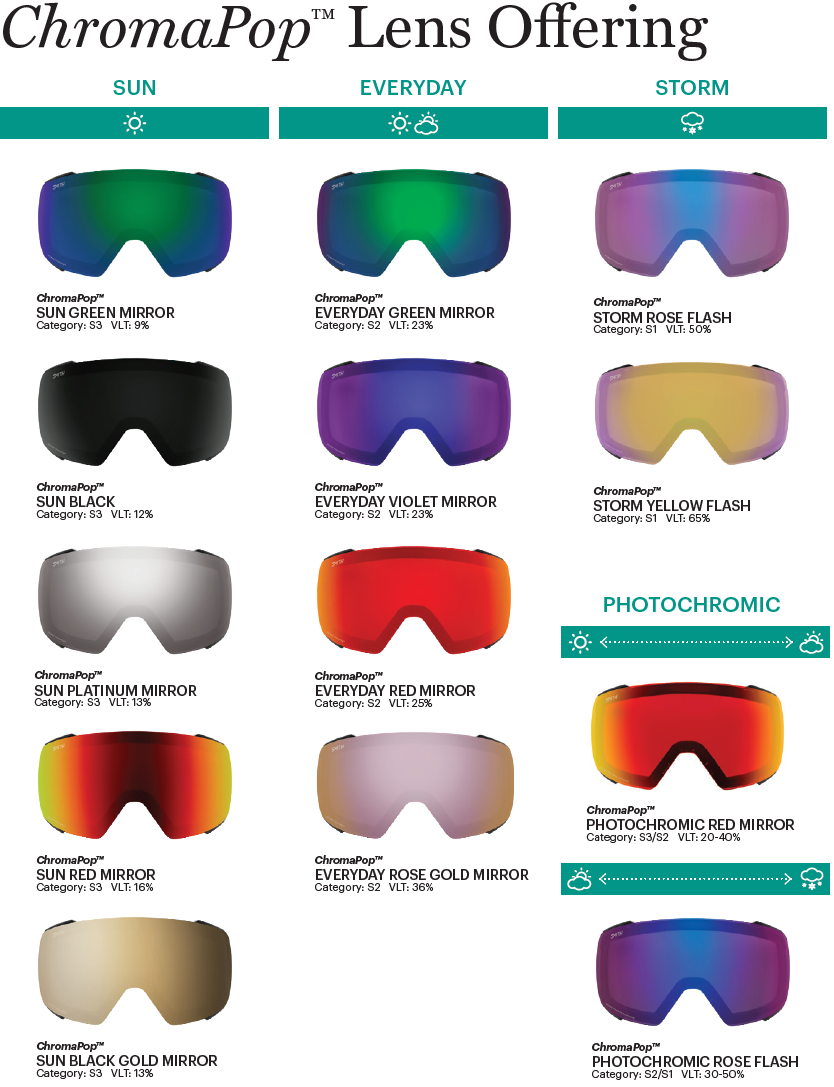 Need Expert Advice?
We know there are a lot of choices out there. If you need some guidance, let us know! Our experts have decades of experience and can help you narrow it down.
Contact Us