Description
2024 Smith Squad XL Snow Goggles 
The Squad XL is Smith's largest cylindrical goggle. The massive cylindrical lens is made from molded carbonic-x material so it's tough, but still has Fog-X technology and ChromaPop™ lens innovation for crystal clear vision. The oversized semi-rimless frame is matched with a new and larger strap complete with a fully integrated strap connection point that delivers the function you need without extra moving parts. Essential technology and maxed-out size is ideal for the best days of riding.
Frame
Medium / Large Fit
Responsive Fit™ Frame Design – Allows the frame to adjust and flex to the contours of the face.
Lens
ChromaPop™ Lens Technology – Through Smith's proprietary ChromaPop™ lens technology, we help you see detail and color beyond normal capabilities. ChromaPop filters two specific wavelengths of light that cause color confusion. By doing this the lens delivers greater definition, more natural color, and unmatched clarity to allow you to see more detail.
TLT (Tapered Lens Technology) – Visual distortion occurs when light waves hit an aggressively-curved lens causing it to bend or distort an object's true size or position. Tapered Lens Technology corrects the distortion by progressively tapering the lens from the optical center towards the outer edges. Light waves are thereby delivered straight to your eye resulting in zero distortion and true optical clarity. What you see is what you get. Carbonic lenses are engineered to be the most impact resistant lens material in the world. Injection molded with Tapered Lens Technology for optical precision and a high level of protection.
5X™ Anti-Fog Inner Lens – The most advanced anti-fog lens ever created, engineered to provide over five times the absorptive properties of anything on the market.
Includes Bright and Low Light Interchangable Lenses

 

– See lens guide below
Cylindrical Carbonic-X Lens
Strap
Ultra-Wide Silicone Backed Strap
Dual Slide Strap Adjustment System
Features
Includes Microfiber Goggle Bag with Replacement Lens Sleeve
Lens Guide
Lower VLT% = Darker Lens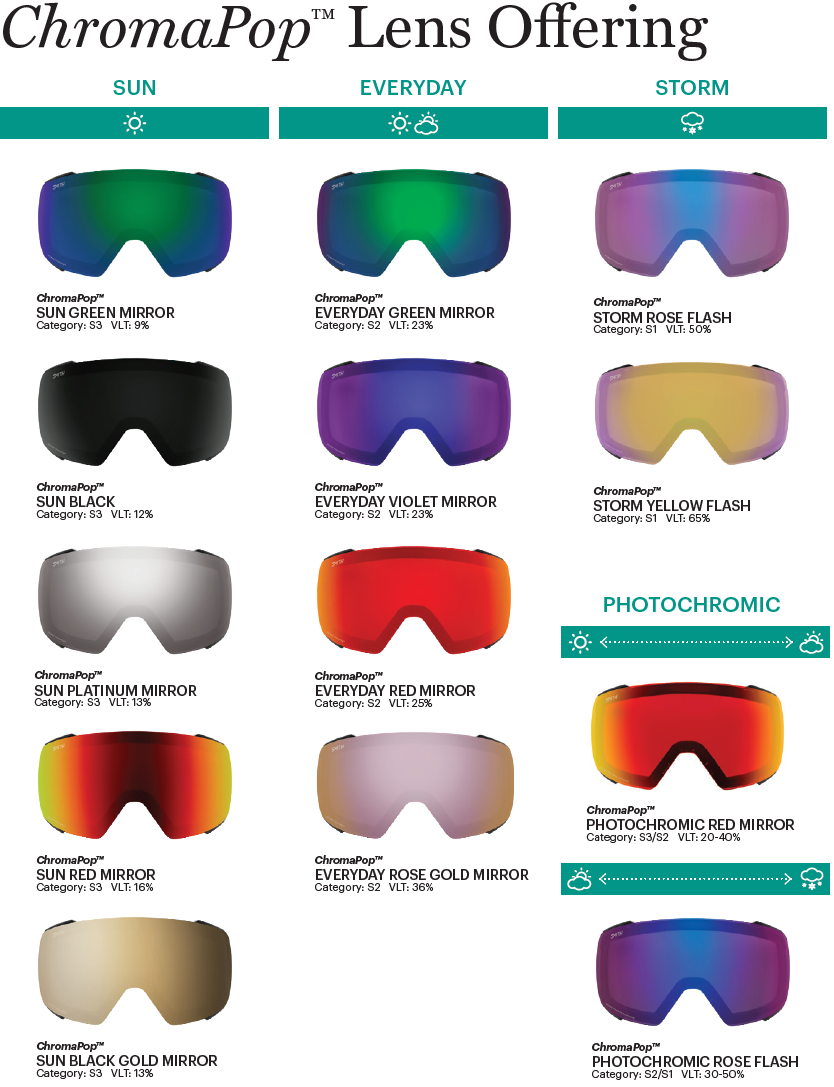 Need Expert Advice?
We know there are a lot of choices out there. If you need some guidance, let us know! Our experts have decades of experience and can help you narrow it down.
Contact Us